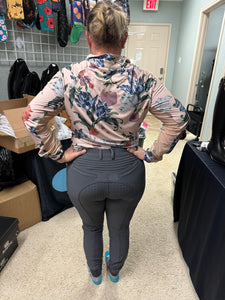 My ongoing search for the perfect breeches at all price points continues. We all know that the Evolution by Halter Ego is my go to for breeches. However, they are more on the pricey side. Cavallo is one of my favorite brands that is very price friendly. I love their shirts, and I am finding their breeches to be pretty amazing. 
---
• Breeches • summer • summer breeches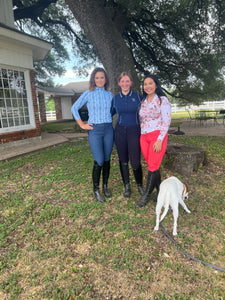 Hello, everyone. I know it's been a long time since I've posted a blog. If you didn't know, Carolyn and I both have "real jobs" until the tack shop can fully support itself.Carolyn is a physicist, and works in a pharmaceutical plant where she does data analysis, quality control, and systems safety/control. All I know is she gets to sometimes wear steal toed boots, a hazmat suit, and can go see what's happening everywhere….I am a biology teacher, sometimes I get to stretch my brain and teach things like human anatomy and physiology, environmental science, or some other life science....
---
• Breeches • Halter Ego • summer breeches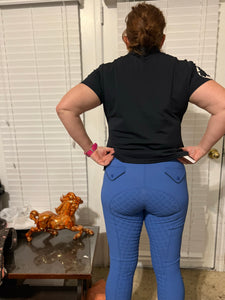 Lately, I have been trying diversify my breeches collection. I tried the Halter Ego Perfection 2.0 breeches and I was pleased with them. I liked the high waist in the back and the black with white piping sings to my preppy heart. Then I tried on the Evolution breeches, and it was a complete game changer. They fit me so well. The waistband is a little thicker than other brands, giving your waist more support (not rolling down or getting crunched) and it stays in place. Inside of the waistband, there is silicone to help keep your shirt tucked in....
---
• Breeches • PS of Sweden • summer breeches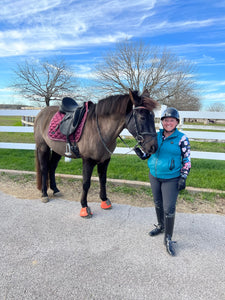 I am happy to report that I felt so comfortable in the saddle and had a great ride in the PS of Sweden Britneys. Many selling points of what I look for in breeches were  checked!
---
• Breeches • Ego7 • Kadi • Kingsland • Romfh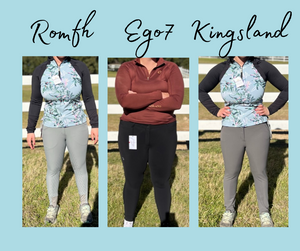 Feeling beautiful and confident in the saddle is something all riders want, regardless of which discipline they participate in. Finding clothing that fits you and your body type, let alone makes you feel beautiful and confident, can be a hard thing to do.