Transitional Clothing for Fall
Stay comfortable in our wide assortment of sun shirts, tights and breeches.
Seasonal Clothing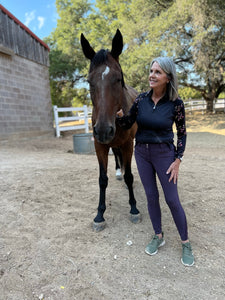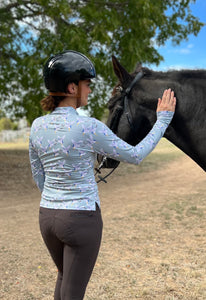 Your style of sunshirts
Sun shirts are must when you live in state with more than 200 sunny days a year. We strive to find unique, fun, comfortable, fashionable and functional shirts. These sun shirts are perfect for Texas winters. They offer sun protection, ventilation and are perfect for layering. We have a wide range in long sleeve and short sleeve shirts from Kastel of Denmark, Halter Ego Deinhardt Designs, Goode Rider, HKM, and more.
Buy now
Our store
5005 Summers Mill Road
Belton, Texas
Store hours
By appointment only at this time.
By appointment on weekends. Call or text us at 405-229-0150 to setup an appointment.
Directions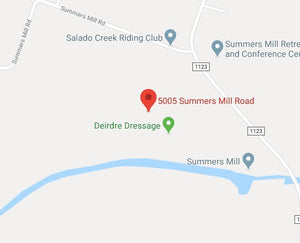 Blog
My ongoing search for the perfect breeches at all price points continues. We all know that the Evolution by Halter Ego is my go to for breeches. However, they are...